You're probably aware that Sensible Soccer is making a return as Sociable Soccer, but there have been a couple of new bits of information that have surfaced over the past week that have got us hot under the collar.
Recap
First off though, what we do know already?
It's out early next year and will be available on the PC, PlayStation 4, Xbox One, iOS and Android. It's going to feature the same fast-paced, infectious game-play and there's going to be a career mode that will hopefully take the best bits from the fantastic Sensible World of Soccer series.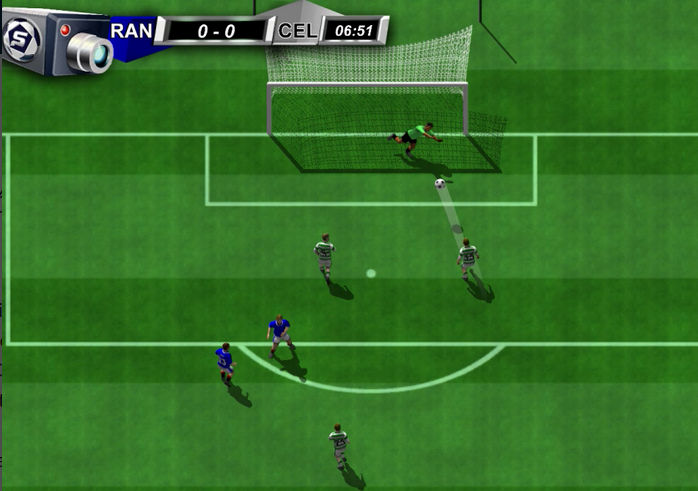 Anytime, Anyplace, Anywhere
Also, as the name suggests, you can play the game over the internet against opponents wherever they may be in this big old world.
This means you don't have to cycle 'round your mates to get a game in, which is good, but it also means your irritating goal celebrations and childish mocking will go unseen and you won't get to see the look of defeat in your opponents eyes.
Latest Information
Have a butcher's at this:
What Does the Footage Tell Us?
First off we are personally very happy to see that the old out stretched leg sliding tap in from rebounds is still present, we got a lot of goals like that back in the day.
Also, the gameplay looks fast and furious, there are some very satisfying looking heavy challenges and there's some evidence of the Sensi swerve after touch.
Onwards and Inwards
The other exciting news is that there will also be a virtual reality 'god' mode.
Sounds interesting although we're pretty sure this won't mean a full VR football experience where you see the game at eye level, that would be a massive undertaking and has its own set of substantial challenges. The Sociable Soccer VR integration is being billed as 'God Mode'. This quote from Gustav Hedenborg who posts on the sociablesoccer.com explains it.
You're this giant god walking through cities, stopping at stadiums and controlling teams with your almighty powers. Sound fun? We hope so. It's you who control the angle from which you see the game. No other advantages than that. Gameplay is not affected.
Counting Down the Days
All this looks good and we think it shows that Jon Hare and co are making good decisions by sticking to the DNA of Sensi in all the important areas whilst pushing it forward elsewhere.
We seriously cannot wait now, there are scores that need settling, injustices that need righting, 20 years of hurt are coming to an end.
Keep up to date on the Sociable Soccer website sociablesoccer.com.
Roll on 2017.
---